Your Boston All-Stars have made the 2014 WFTDA playoffs and are heading to Charleston, West Virginia! They'll face longtime rivals the Philly Rollergirls in their first game on Friday at 2PM.
You'll be able to follow all the action online at WFTDA.tv, or you can purchase tickets and cheer us on in person at the Charleston Civic Center.
Check out our full bracket below.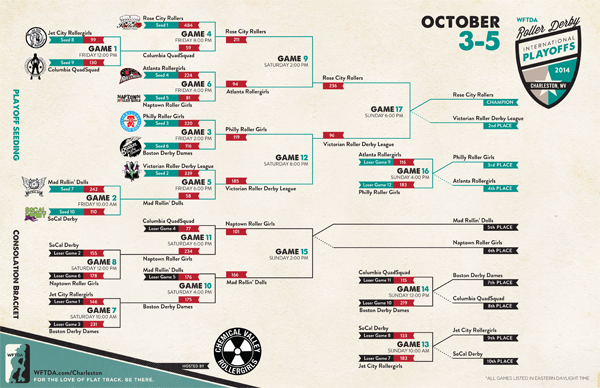 2014 Playoffs – Charleston, WV